The application of high quality finish trim products installed by skilled craftsmen will accentuate the finished appearance of your home. At R F Arthur Home Improvement, we use premium products that are durable and withstand the extreme New England weather conditions. Enhance the beauty of your home with expertly installed detailed trim work.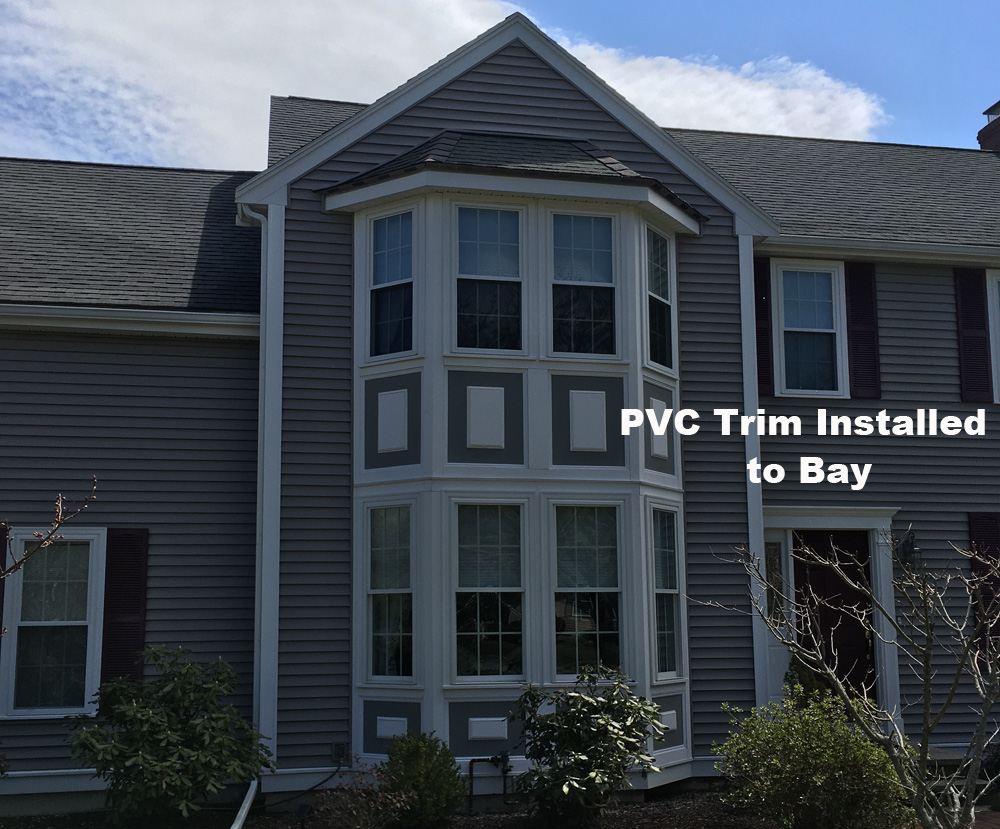 What is exterior trim?
In a nutshell, trim is all of the exterior wood on your house that's not shingle or clapboard siding. Door casings, window sills & casings, corner boards, fascia boards, rake boards and soffit boards are all examples of exterior trim. Some homes have additional trim boards like architectural moulding and water table & frieze boards.

Trim Options

PVC exterior trim boards & mouldings have become the preferred trim choice of many homeowners. Similar to wood, solid vinyl PVC boards can be cut, milled, shaped, routed and painted to compliment your home's color scheme. PVC boards & mouldings beautify your home with the look of real wood while eliminating rot & painting concerns. AZEK and KLEER are leading brands of PVC trim which are engineered for corners, fascia, rakes, casings, cornices as well as many other custom applications.

R.F. Arthur Home Improvement can improve your home's curbside appeal and create a polished finish to your house with custom installed PVC trim.

VINYL trim products are designed to be installed in conjunction with new siding to compliment a house's original style or add character to an ordinary looking home.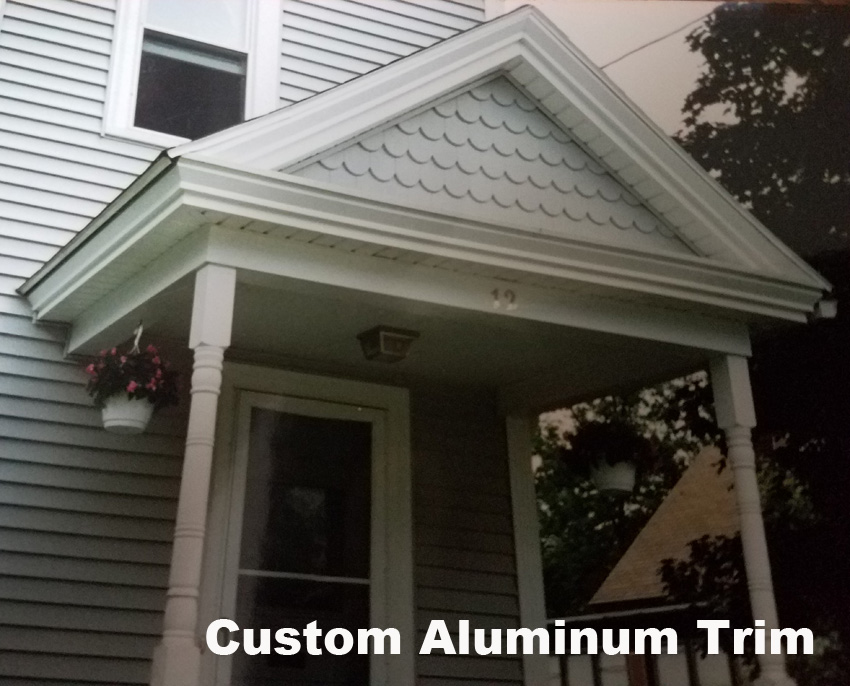 ALUMINUM trim is a cost effective option to trim out your home. Aluminum is commonly used to trim fascia, rake, frieze, corner, water table, window & door casings. Aluminum Trim Sheet is available in a wide array of colors and paint finishes to stand up to extreme elements including corrosive salt air, UV radiation and acid rain.

Let R.F. Arthur Home Improvement custom fabricate aluminum trim into shapes that will match your home's original architecture and provide you with a long lasting, maintenance-free brand new look.

POLYURETHANE MILLWORK is a high quality trim option with a beautiful & durable finish that can be moulded into any shape. The closed cell structure prevents water absorption & penetration making it an excellent choice for maintenance-free moulded trim work. Fypon is the industry leader in urethane millwork and offers a large selection of polyurethane mouldings to fit most windows and doors.

At R.F. Arthur Home Improvement, we craft stylish front entries and tasteful window accents using PVC trim and Fypon polyurethane millwork.

So whether you're looking to install custom trim on a small problem area of your house or electing to trim out your entire home, R F Arthur Home Improvement will help you find the best solution.